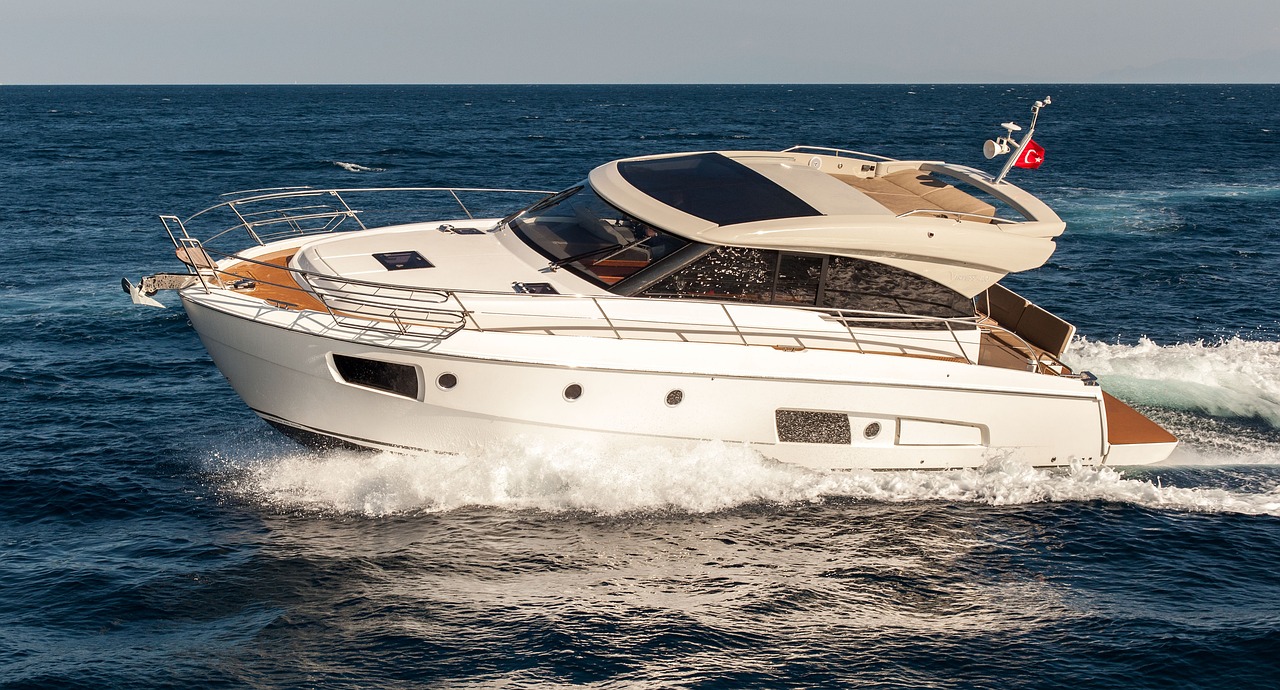 Even if you're not required to have boat insurance, it's important to protect your boat and your crew from harm. You can get that dependable coverage at a surprisingly affordable price, along with the support of a knowledgeable agent who can help you navigate your policy. Experience the peace of mind that comes knowing your watercraft is covered, bow to stern.
Be The Captain Of Your Coverage
Whether you're spending every day on the water or have your boat in storage for the winter, it's important to keep your watercraft protected against the unexpected year-round. Typically, coverage is not required by law, but your lien holder may have requirements. An agent can help answer your questions, but you can also learn about the coverage types below:
Watercraft Medical Payments Coverage: Helps pay medical costs if you or anyone on your boat is injured in an accident.

Watercraft Liability Coverage: If there's an accident, this covers the medical and other expenses of whoever has injured as well as the costs of repairing or replacing another person's boat or property.

Property Coverage: Covers the damage to your boat if you're involved in an accident with another boat or something else, like a pier, buoy, dock or debris. It also typically pays for damage caused by something other than a collision, such as theft, fire or vandalism.

Repair Cost: Covers the repair work done on your boat, motor, equipment, or trailer with no deduction for depreciation*.

Emergency Services: If your boat breaks down, this covers the cost of towing and labor and the cost of delivering fuel, oil or a battery.

Uninsured Watercraft Coverage: If you're in an accident with an uninsured boater, this helps pay for injuries that you, your family or anyone else on your boat sustains.

Agreed Value Option: When you're reimbursed for your boat's value, you'll be reimbursed for what it was worth at the start of the policy regardless of the current market value.

Personal effect Coverage: Covers your fishing equipment and other personal belongings if they're damaged, lost or stolen.

Additional Boat Equipment: Covers boat accessories, like anchors, life jackets and navigation gear, up to the policy limits.

Boat Trailer Coverage: Covers damages to your trailer resulting from an accident or other unforeseen incident.
We can save you money.
Over 35 years of experience.
We are an agency you can trust.
A fast & easy application
Our Google reviews speak for themselves.
Making life long relationships with our policy holders.
Watercraft insurance is a type of personal insurance policy providing coverage for various boats and watercraft including fishing boats, dinghy boats, deck boats, catamaran, sail boats, houseboats, pontoons, yachts, jet skis, and more.
A personal watercraft policy covers you or someone who you've allowed to operate your craft for incidents that result in: Bodily injury to another person. Bodily injury to you that is caused by an uninsured watercraft operator. Liability—that is, legal costs if you're sued due to an accident.
Marine insurance covers losses or damages to cargo, ships, terminals, and other transport types. This includes goods transported, held or acquired between the point of origin and destination. The policy refers to the indemnity contract between the insurer and the insured.